Sports Summit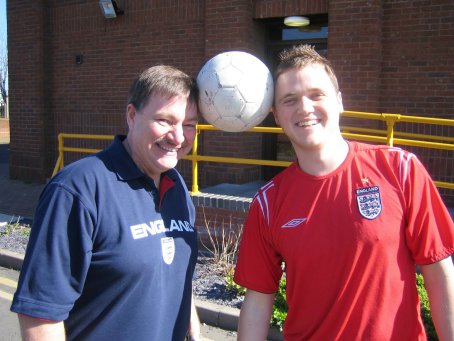 The Black Country Sports Board is to hold a Sports Summit at the home of Wolverhampton Wanderers on the 11th October.

The event will be opened by Phil Bateman MBE, Chair of Sports Sub-Board –Councillor Bateman will welcome participants and outline the format of the event.

The summit will open with a brief outline of the progress made by the Sports Board over the last 12 months. This will highlight the role of the Sports Partnership and some of the emerging issues that will dominate the sports agenda over the next 12 months.





Speakers will include Simon Hall Director of Black Country Sports Board.

Steve Town, Regional Director, Sport England will set the national and regional sports context – the networks, the action and the delivery system. The critical role CSPs and the delivery system will play in realising those actions within the Regional Plan for Sport.



Sarah Middleton, Chief Executive Black Country Consortium will outline the development and delivery of the Black Country Vision, Study, Education Plan and within this outline the positioning of sport and its potential.



There will also be a short Q and A with Simon Hall, Sarah Middleton and Steve Town



Councillor Phil Bateman said " Sport is an important part of Black Country life. Here at the Molineaux 25,000 people pack into this ground regularly to enjoy sporting entertainment. But sport is not just an entertainment , it is all of that and more. Sport is an industry. Its a major part of our economy.Its part of our education and its part of our social life. Sport is a healthy pastime for individuals and it is a robust sector of our local economy. Sport is something that we cannot ignore nor should we ignore. Sport in all its widest forms needs to be developed here in the Black Country. Great sporting infrastructure and talented sports men and women are our target. Healthy individuals vibrant cities and towns citizens at all levels enjoying sport is our aim. This sporting summit I hope will help to clarify and take forward sporting aspirations that we have here in the Black Country"



The summit will be attended by; Local Authority Sport and Recreation/PE and School Sport Officers, National Governing Bodies of Sport, Further Education Colleges & Higher Education.



Sports Partners, Partnership Development Managers and Directors of Sport, PCT Physical Activity Leads & Sport England.

---
Author: Phil Bateman
Article Date: 30th September 2006