APRA asks Phil
Ashmore Park Residents Association at there May meeting called for action on the poor state of the highway at the bottom end of Peacock Avenue. The Ashmore Park toilet bowls needed cleaning!, in the toilets on the Shopping Parade!

Also there were concerns at the way some tree roots were impacting on the footpath in Griffith Drive between 183-185. Nuisance neighbours were also discussed,as were the performance of the CCTV system on the Shopping Parade.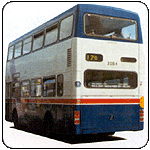 Councillor Phil Bateman agreed to take up the issues and report back to APRA next month.He stated that the CCTV system was recording ,and residents at the meeting agreed with that statement as they had visited the command suite and had seen the system in action.
---
Author: Phil Bateman
Article Date: 9th May 2003